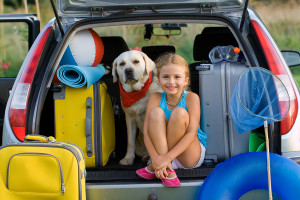 Vacations are meant to be carefree and relaxing, but that doesn't mean that you have to leave behind air friendly habits, like being Idle Free and maintaining your vehicle. The key to saving money and avoiding idling while you vacation is to know before you go.
Check the route. Pull up a map and look for potential delays on your route. A quick search online can bring up road construction information and detours on state department of transportation websites.
Download an app. Travel apps such as Waze are great for helping you find your way around big delays and getting you to your destination by the most efficient route.
Why drive in an unfamiliar city if you don't have to? Check for convenient public transportation at your destination. Some cities have trolley service just for tourists. Train, bus and subway schedules can be searched online.
Get a quick check up for your vehicle. Avoid the hassle of breakdowns and repairs by having your vehicle and its tires checked before you leave. Tires that are at the correct pressure will mean better gas mileage, too.